Learn About

Food For Thought
---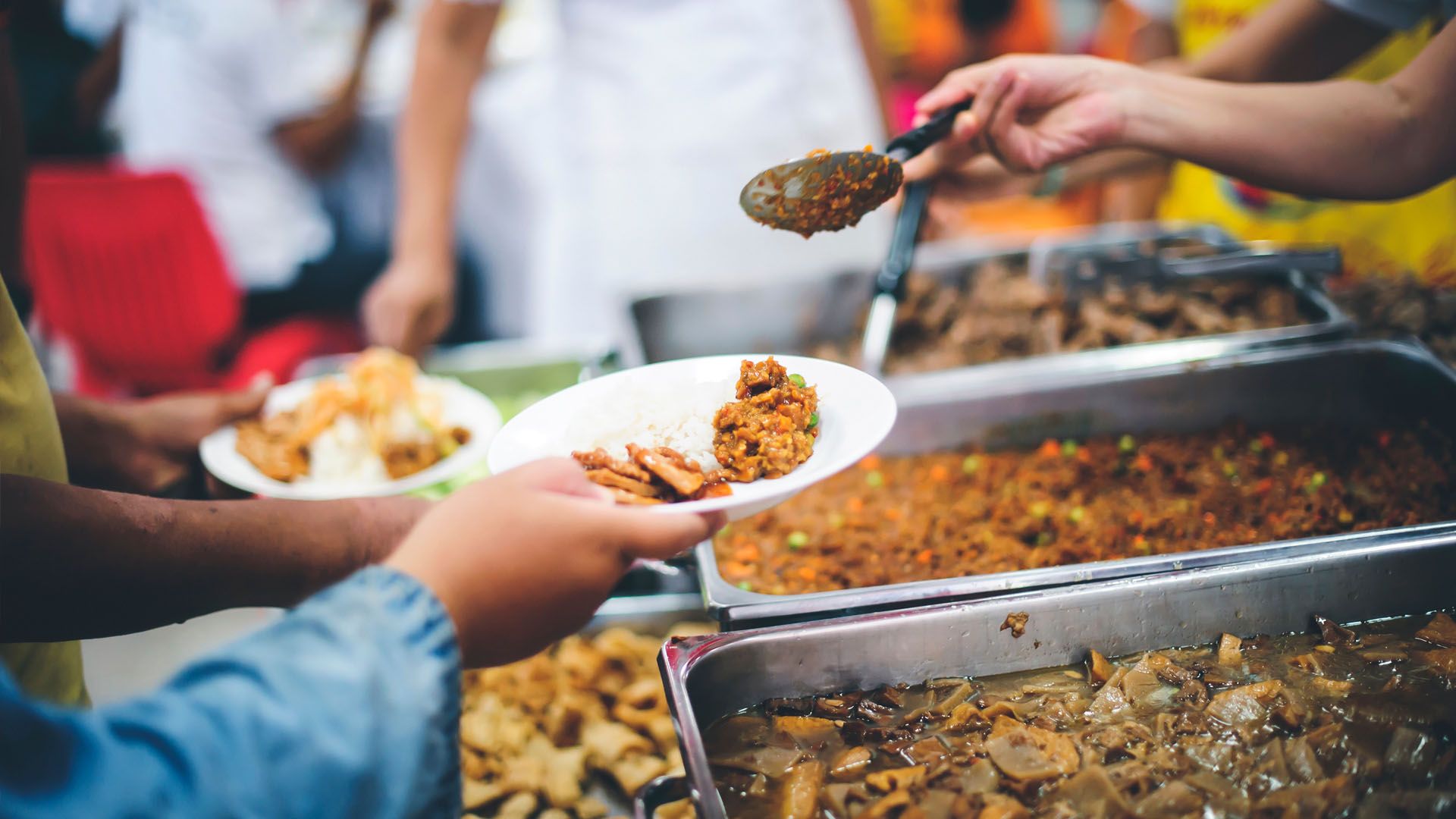 About Us
---
Food for Thought and our volunteers are dedicated to helping hungry children in our community by providing food, as well as solutions, resources and increased awareness, to combat hunger. As resources allow, we will continue to expand service to include high schools and more summer food program locations.
Mission Statement
---
To provide nutritious meals to chronically hungry school children in our community. Despite federal and state social service programs, too many children in our community have little or no food on weekends. There are countless reasons for kids to go hungry – homelessness, parents out of work, lack of transportation to food banks or food kitchens, or access to kitchen facilities (such as family living long-term in hotel or car). All of these reasons prohibit children from eating regular, nutritious meals over the weekends. These children then return to school on Monday famished, their last meal being their school lunch from the previous Friday.
Food bags weigh less than five pounds, making them easier for children to carry. The bags are placed in the child's backpacks in a closed-door meeting, and if the child does not have a backpack we provide one for them.
During the summer months, Food for Thought serves free nutritious lunches to all children ages 2 to 18 years old at a local park. The Summer Food Service Program was established by the USDA to ensure that low-income children continue to receive nutritious meals when school is not in session.
History
---
In November 2006, Rebecca Rund, PTA member, and Brenda Kizor, school counselor, established Fritsch Friends, a pilot program to discreetly and directly provide weekly bags of food for the school's neediest children. Thanks to the support from our community and incredible volunteers, we have grown into an independent, nonprofit organization, Food for Thought, Inc.™ Today we serve 16 schools in our community.
Statistics
---
In our current economy, more and more children are going hungry. Additionally, the issue is becoming so widespread that the U.S. government has coined the phrase "food insecure." This term refers to people in situations where they regularly and frequently do not know where their next meal is coming from. A report from the Center for American Progress: Hunger in America was published on October 5, 2011. This report found dramatic issues related to "food insecure" children:
"Children from food insecure households are more likely than their food secure peers to experience higher rates of various forms of educational problems. They are at least 50 percent more likely to miss days of school (1.6 times), nearly twice as likely to be suspended (1.95 times), and almost 50 percent more likely to have to repeat a grade (1.44 times). These and related adverse outcomes are linked to an increased likelihood of school failure, including dropping out of school. These outcomes lead to a greater likelihood of limited employability, lessened workforce productivity, poor judgment and job performance, and $260,000 lower lifetime earnings. Therefore, since food insecurity impedes learning and school performance and ultimately lowers productivity and earning potential, hunger exacts a significant monetary cost."